Category: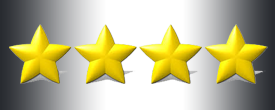 Milky Way Hotel is the only 4-star Hotel in Monori Center, the largest wholesale center in Hungary.
Located in Budapest, Hungary, Central Europe, in Monori street 1-3., in the heart of X. district, the neighborhood of Szent László tér and Liget tér.
Milky Way Hotel is an ideal place to stay for businessmen and also an ideal choice for young people who travel for vacation.
In Milky Way Hotel, we have 36 double rooms with either one double bed or two twin beds. For budget travellers we also offer beds in a 9 bed dormitory.
The attached Milky Way Restaurant offers specialities from all around the world. An authoritative Hungarian online food review site has rated Milky Way Restaurant among the top 100.
The Hotel offers comfortable environment, free parking places, breakfast, wired and wireless internet access.